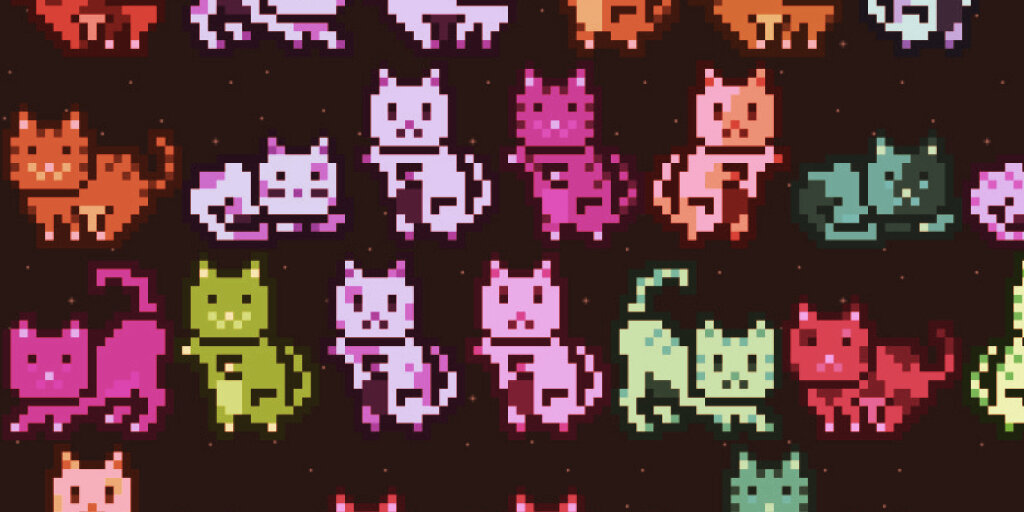 In brief
MoonCats, an NFT project, is debating whether to destroy the remaining 160 black and white "Genesis MoonCats."
If released, these highly valuable Genesis MoonCats could be snatched up by front-running bots.
Genesis MoonCats total $16m, since each token trades for around 55 ETH.
Last week, the Internet discovered that a collection of one of Ethereum's first NFT projects, a stash of NFT cats called MoonCats, was collecting dust and could be picked up for free. It only took a couple of days for people to ransack the project and liberate 25,344 cats, which now trade for an average of $1,800.
Precisely 160 black and white "Genesis MoonCats" remain locked up, and only the pseudonymous developers of the project, Ponderware, have the power to release them to new, loving owners. These cats are finer than the rest and proud owners of some of the Genesis Cats already in circulation have sold them for about $100,000 apiece.
In anticipation of their release, some people have set up bots to catch the cats as soon as the developers release them. These front-running bots run a simple if-then command: if a Genesis MoonCat goes up for adoption, (then) the bot buys it automatically.
The developers and MoonCat holders are concerned that these bots will ruin the fun and are thinking of locking up the remaining Genesis MoonCats forever. "Most people don't know how to program their own bots, explained Foobar, a MoonCats holder and a community developer who "aped in" last week and rescued around 50 cats. "So it feels unfair—the common man wants a chance."
Because bots aren't illegal, and there's no easy way to prevent them from snapping up the remaining Genesis MoonCats, the project's pseudonymous developers, Ponderware, have set up a vote to determine whether to destroy the private key to the remaining 160 Genesis MoonCats, locking them in their cages forever.
"The sort of people who would run them are those looking to make a profit by exploiting loopholes," sniffed Brooks Boyd, a developer familiar with the MoonCats code who rescued his first a few days after MoonCats launched in August 2017.
Completionists and giveaways
Boyd said that it's not just opportunists who want the developers to release the remaining Genesis MoonCats. Locking them up would render the project incomplete. "Even if the last 160 are to be locked away forever after they're released, I think that should be done conclusively (on-chain), "so the on-chain view of the project (which will outlive us!) would reflect that."
Foobar added that there's a third option: Ponderware could raise enough money to front-run the bots themselves and store the cats in their wallet. Then the devs could give away the cats as they see fit. He added that due to a peculiarity in the MoonCats smart contract, the developers would have to raise about 500 ETH, or about $900,000.
The vote, which concludes tomorrow, will determine the fate of tokens currently worth $16 million in total. As of this writing, 718 of the 986 votes (72%) want to scrap the tokens. Whatever happens, Ponderware has a final gift—compensation for all the kerfuffle: the devs will airdrop five MoonCats, including 1 Genesis Cat, to five random voters.