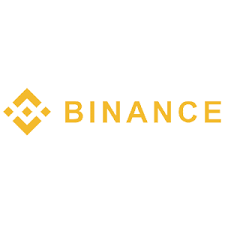 Want to jump straight to the answer? Binance.us is better for traders that want advanced trading features and low fees. Coinbase is better for investors that want vast educational resources and industry-leading security.
Binance Exchange is the largest cryptocurrency exchange in the world by a mile in terms of trading volume. Unfortunately, investors in many countries including the United States, United Kingdom and Ontario, Canada, can't use the Malta-based platform because of their governments' regulatory concerns. 
Soon after users in the U.S. were barred from trading on Binance, the company announced they would be partnering with a money services business already registered in California to build Binance.us. 
Coinbase, which has amassed an astonishing 56 million users, has been the dominant cryptocurrency exchange in the U.S. for years. It is one of the most secure, transparent and easy-to-use trading platforms in the world. Now that Binance has established a new exchange for U.S. investors and hundreds of other exchanges have opened, it may be difficult to pick the best one for you. Read on to find out the benefits and disadvantages of both massive platforms to make an informed decision.
What is a Cryptocurrency Exchange?
Cryptocurrency exchanges offer investments, not unlike those on stock exchanges and national currency markets. However, they aren't just the crypto version of stock exchanges. Most cryptocurrencies including Bitcoin and Ethereum aren't even considered securities by the SEC (for now at least). 
Crypto exchanges have noticeable benefits over stock brokerages, especially for smaller traders. The pattern day trading rule, which punishes traders with less than $25,000 principle making 4-day trades or more over 5 business days on stock exchanges, doesn't affect crypto exchanges whatsoever. Also, crypto exchanges are open for business 24/7 (excluding rare platform maintenance) so you can trade assets whenever you want. 
Crypto exchanges still have some benefits that stock exchanges and banks are allowed such as pass-through FDIC insurance, but they can't offer Securities Investor Protection Corporation (SIPC) backing. SIPC protects investors from brokerage failure, theft or unauthorized trading of cash and securities up to $500,000. 
SIPC protection would have been a god-send for cryptocurrency investors over the years who have lost their entire portfolios to hackers and exchange failures. Luckily, most of the top modern exchanges today, including Binance.us and Coinbase, ensure the safety of user cryptos with cold storage, insurance and other security measures. 
Important Cryptocurrency Exchange Features
Modern cryptocurrency exchanges need to provide a multitude of features to compete in the quickly growing market. Some of the most important features are security, a long list of supported cryptos and regions, low fees, trading features and educational resources. Simple access to the platform is the most basic need for users.
Coinbase is available to more Americans than Binance.us. It provides its services in Canada, the U.K., Europe and all U.S. states other than Hawaii. Binance.us doesn't offer its trading services in New York, Texas, Louisiana, Connecticut, Vermont, Hawaii or Idaho. If you live in one of these states or another region without Binance.us support you may have to choose Coinbase over Binance.us by default. If either exchange doesn't support the cryptos you want to trade, you may have to find one that does.
Trading features can also be vital for more advanced traders that want to use technical analysis and anything other than market orders. Most beginner traders won't need anything other than market orders, but that doesn't cut it for many investors. In the end, security is probably the most important feature of all in choosing an exchange because of how much money has been lost to hacks over the years. You should always make sure the platform keeps your funds safe before investing with them. 
Features on Binance.us
Binance.us has a clear advantage over Coinbase in advanced trading features. Binance.us has an advanced trading interface with many technical analysis tools. At the moment, you can't even set up limit orders on Coinbase (although Coinbase Pro lets you do so), and Binance.us offers limit and stop-limit orders. If you want to make a fast order to buy or sell at whatever the market price is, Coinbase is fine. However, if you want to set specific prices for trades, Binance.us (or Coinbase Pro) is the better option. 
Binance.us has a useful series of educational blog posts to help beginners learn about crypto basics. It has dozens of guides on complicated topics and even a bunch of quick guides about specific cryptocurrencies. One of these is a great guide on staking cryptos to learn how to earn interest on the platform's staking pools where you can deposit 7 different cryptos to earn between 0.5% to10% per year. Both exchanges also let you set up recurring buys to make the highly recommended strategy called dollar-cost averaging extremely easy. 
Features on Coinbase
Coinbase is one of the best cryptocurrency trading platforms for beginners because of its educational resources and simple interface. Its Coinbase Earn program partners with a few cryptocurrencies including Stellar Lumens, Compound Finance and Ampleforth to earn users a few tokens while learning about each project. Right now you can earn up to $28 in 5 different cryptos by watching a series of short videos and answering a few quick questions about them. Once you run out of the crypto lessons that pay you, you might want to check out Coinbase's incredible catalog of guides on common crypto concepts. 
You can also earn passive interest in Coinbase's 4 different staking pools. The most popular is likely its Ethereum 2.0 pool which safely moves your Ether onto the new Ethereum 2.0 test blockchain to earn about 5% APY.
Coinbase Pro is a free platform owned by the same company as Coinbase and is designed for more advanced users. The interface of Coinbase Pro may be a bit more intimidating to new users, but it's quite simple. It doesn't have any of the guides or staking pools that are on Coinbase, however, it has more trading features. It allows users to trade with limit and stop-limit orders and gives you more information to trade with including an order-book and trading volume graph. Beginners that need to learn more about crypto before diving into trading headfirst will probably prefer Coinbase. 
Binance.us Fees vs. Coinbase Fees
Binance.us and Coinbase have somewhat complicated fee structures and each has lower rates for certain payment methods and types. Coinbase has different fees for different regions, but luckily the Coinbase Help Center provides a useful breakdown of the numbers. Debit card deposits incur relatively high fees on both platforms, but in the U.S. Coinbase offers a marginally lower rate of 3.99% versus 4.5% with Binance.us. 
Binance.us has the advantage on wire payment deposits, charging nothing whereas Coinbase charges $10 per wire deposit. 
Trading fees are what really set the two exchanges apart. Coinbase's trading fee when using the Coinbase USD wallet or a U.S. bank account is 1.49%, much higher than the base fee Binance.us charges, 0.1%. This fee is raised to 0.5% for instant buy/sell transactions, but it can also be lowered with a higher 30-day trading volume or simply paying with Binance Coin (BNB). Paying with BNB discounts all trading fees by 25%. 
The platform uses a maker/taker model, which increases the fee for trades that take liquidity from the market and decreases the fee for trades that make liquidity. Coinbase Pro uses a similar maker/taker model with lower fees for accounts with higher 30-day trading volumes, but Binance.us offers better rates in every bracket. 
Security Features on Binance.us vs. Coinbase
Both exchanges pride themselves on security and seem to be some of the safest crypto trading platforms available. Binance.us has more login security measures than nearly every other crypto exchange. Most trading platforms, including Binance.us and Coinbase, offer 2-factor authentication as a basic and effective way to harden user accounts. Binance.us adds anti-phishing protection where users can set up a code that will be included in all emails from the platform to prove they are valid. 
The FDIC insures users on both exchanges for up to $250,000 in fiat currency (not crypto) in case custodial accounts fail. Coinbase stores 98% of user cryptocurrencies in geographically separated cold storage devices (offline hardware wallets) to prevent loss from cyberattacks. Coinbase also ensures the small percentage remaining in online wallets for day-to-day use, so your cryptos are quite safe on the platform. 
Binance.us, on the other hand, is not so transparent about its security measures beyond login protection. Binance Exchange uses cold storage like Coinbase, but the US Binance has not been forthright about where or how user funds are stored. Overall, both platforms seem quite secure, but there are usually no assurances in cryptocurrency trading (except for FDIC coverage on certain exchanges). 
Altcoins Supported on Binance.us vs. Coinbase
Coinbase has a wide range of supported cryptocurrencies with 71 tokens that users can trade at the time of writing. Even though the main Binance Exchange has one of the longest lists of supported cryptos of any centralized exchanges, Binance.us only has about 40. Both platforms are actively researching and vetting new tokens all the time and Coinbase has sped up listings tremendously in the last 2 years. Each exchange supports Bitcoin and many of the top altcoins like Ethereum, Chainlink, Uniswap and Cardano. 
Many cryptocurrency investors don't need more than the top 10 or 20 cryptos on their exchange. However, it's more convenient for users that want to invest in a diverse array of cryptos to buy them all on the same exchange. As long as the exchange has the assets you want to trade, this shouldn't be a major factor. 
Altcoins on Binance.us
Binance Coin (BNB)
Binance USD (BUSD)
Vechain (VET)
Elrond (EGLD)
Hedara Hashgraph (HBAR)
Altcoins on Coinbase
Polkadot (DOT)
Aave (AAVE)
Yearn Finance (YFI)
Synthetix Network Token (SNX)
The Graph (GRT)
Internet Computer (ICP)
So, Binance.us or Coinbase?
Each platform has its advantages and disadvantages and both will be the best exchange for a certain kind of investor. First of all, if you can't access Binance.us in your state, Coinbase is probably your best option. If you do have access to both platforms, your decision may come down to features. 
Coinbase will probably be better if you prioritize educational resources, transparent security and diverse investment options. Binance.us is strongest when it comes to trading features and industry-leading low fees. Either platform will likely be satisfactory for most users, but you might as well pick the one that is a better fit for your investing needs. 
Benzinga crafted a specific methodology to rank cryptocurrency exchanges and tools. We prioritized platforms based on offerings, pricing and promotions, customer service, mobile app, user experience and benefits, and security. To see a comprehensive breakdown of our methodology, please visit see our Cryptocurrency Methodology page.
Gemini builds crypto products to help you buy, sell, and store your bitcoin and cryptocurrency. You can buy bitcoin and crypto instantly and access all the tools you need to understand the crypto market and start investing, all through one clear, attractive interface. Gemini Crypto Platform offers excellent account management options. You can manage your account at a glance, view your account balance 24-hour changes and percent changes. Get started with Gemini now.