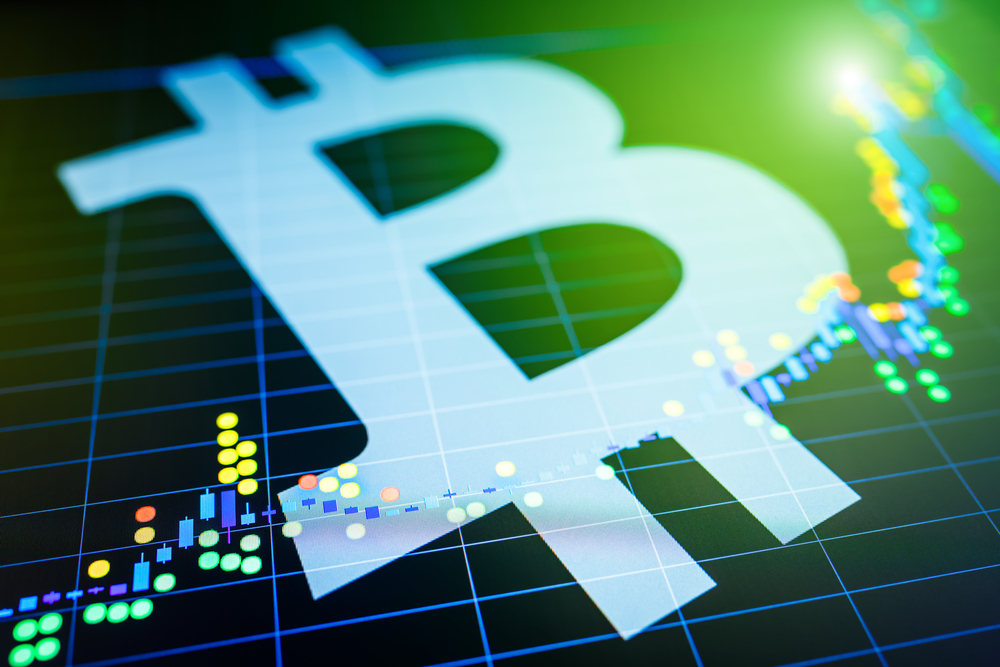 The Litecoin price has recovered most of Wednesday's losses and trying to establish a base above the 200-day moving average. Litecoin (LTC) is trading at $192.89 (+1.57), up 25.85% in October and around 55% year-to-date. There is currently 68.85 million LTC in circulation, with a total value of $13.25 billion, ranking Litecoin the 18th most valuable cryptocurrency.
Litecoin, like other payment-focused cryptos such as Stellar Lumens (XLM) and Ripple (XRP), has underperformed many rival altcoins over the last five months. Decentralised Finance (DeFi) projects and meme-coins have sucked capital from legacy projects. As a result, the Litecoin price is less than half the $413.91 set in May.
Furthermore, LTC has lost its correlation to Bitcoin (BTC), trading close to a three-year low vs the market leader, hardly flinching as BTC surged to a record $66,999. However, some encouraging signs are emerging. LTC has popped out of a downtrend and is clawing its way above the long-term moving averages. Furthermore, Litecoin's cheap relative value may attract bargain hunters if the cryptocurrency market continues to forge higher.
LTC Price Forecast
The daily chart shows the Litecoin price has broken above trendline resistance (now support) at $174. Furthermore, this morning, the price is pulling away from the 200-Day Moving Average at $187.23. As long as LTC holds the 200-DMA, an extension towards the September high of $237.88 looks probable.
Of course, if Bitcoin trades to a new record, Litecoin could overshoot the September high and target the $300 area. The bullish view relies on LTC holding the 200-DMA and the trend support. On that basis, a close below the trend, now at $173.50, invalidates this view.
Litecoin Price Prediction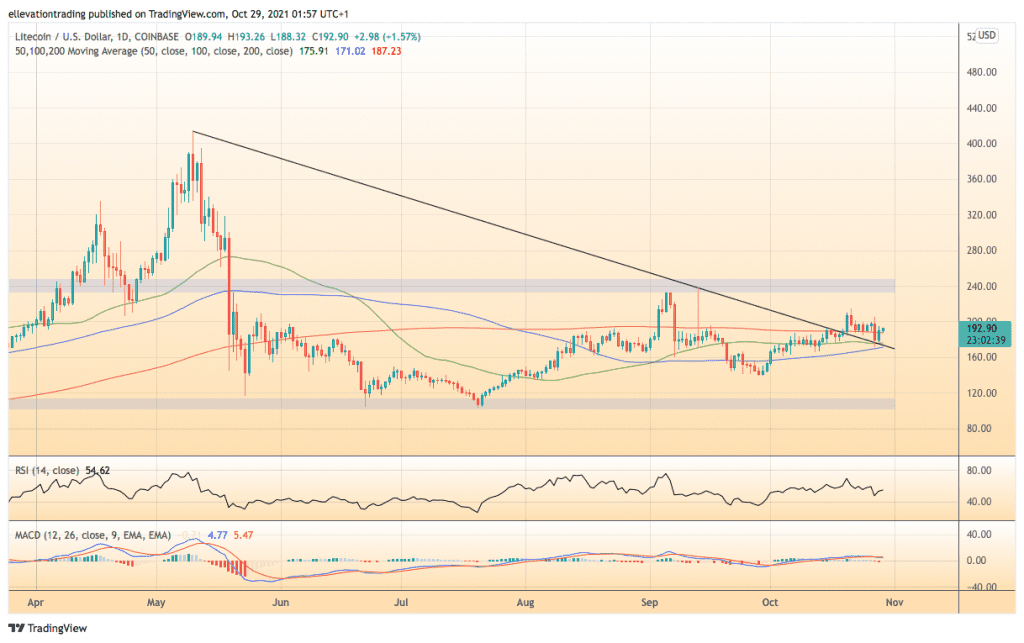 For more market insights, follow Elliott on Twitter.