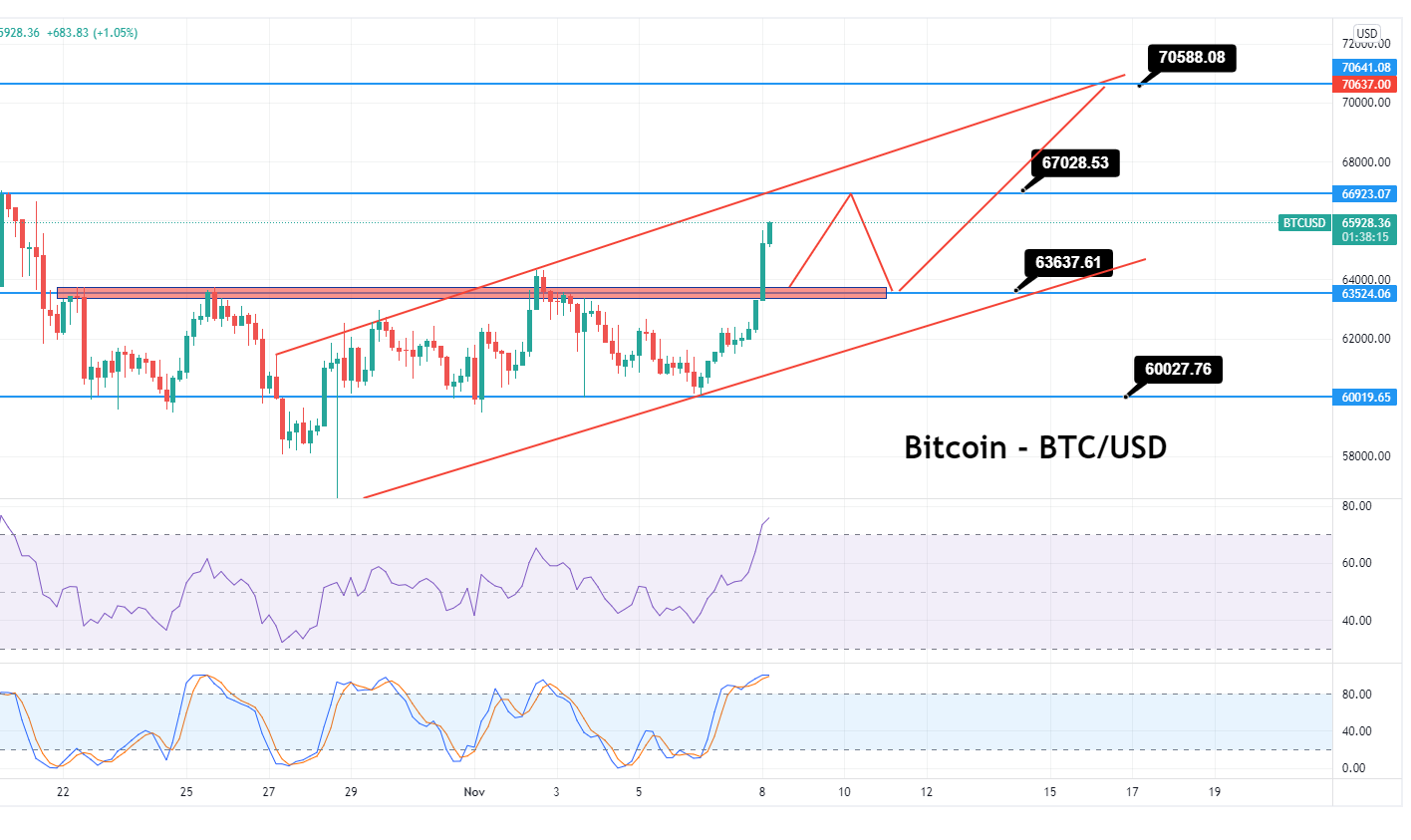 The leading cryptocurrency, Bitcoin, has broken the $65,000 mark for the first time since October 1. Previously, the crypto king had its best weekly close in history. Meanwhile, Ether reached a new all-time high of $4,739.48 just hours earlier, moving it closer to the coveted $5,000 mark. The prices of the two main cryptocurrencies skyrocketed after Digital Currency Group CEO Barry Silbert tweeted predicted an intense week for crypto.
BITCOIN
Recently, JPMorgan analyst Nikolaos Panigirtzoglou forecast that bitcoin's long-term price might reach $146K, while the short-term price target was set at $73K for 2022. The analyst explained this prognosis by saying that the resurgence of inflation concerns among traders in September and October 2021 appeared to have reignited interest in utilizing bitcoin as an inflation hedge. This boosted bitcoin's bullish outlook and pushed its prices to all-time highs.
Additionally, a lawmaker of Brazil's Chamber of Deputies has suggested legislation to provide crypto payment options for public and private sector personnel. If passed, the bill will allow Brazilian workers to receive a portion of their pay in cryptocurrency.
This initiative differed significantly from El Salvador's in that it allows workers to choose whether or not to receive their salary in cryptocurrencies voluntarily. El Salvador's president, Nayib Bukele, enacted rules requiring all businesses to accept bitcoin as a payment method, despite repeatedly stating that doing so was optional. However, Bitcoin prices rose over the weekend due to the newly proposed measure by Brazil's deputy.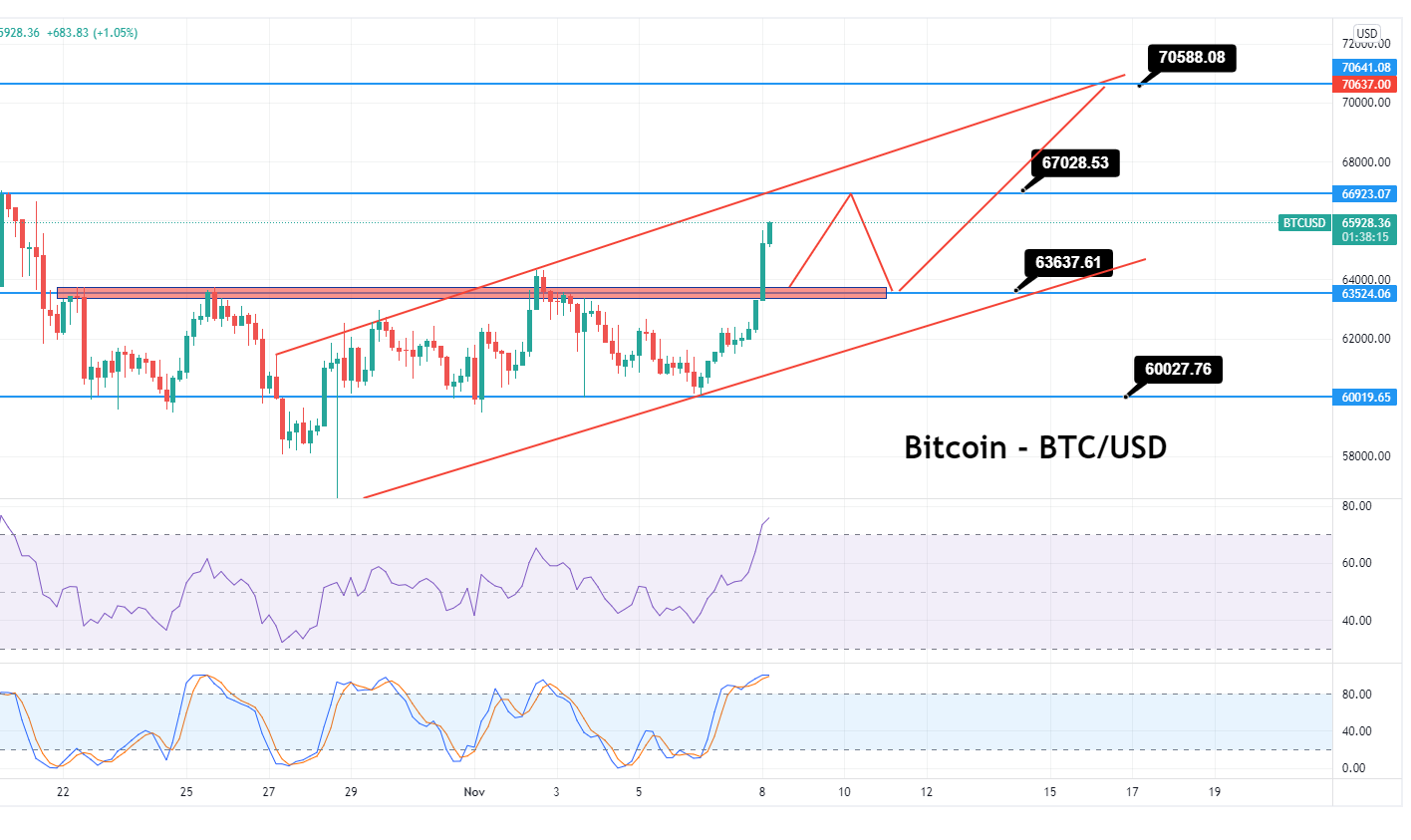 Bitcoin Technical Outlook – Heading for $70,000?
On Monday, Bitcoin is trading sharply bullish at the $65,984 level, having violated the major resistance level of $63,637. On the higher side, BTC/USD is looking to target an immediate resistance level of $67,028 level. Considering the recent bullish streak in Bitcoin and the "Three White Soldiers" pattern, the BTC/USD coin is likely to violate the $67,028 level easily. 
If BTC/USD violates the $67,028 level, there will be additional room for buying until the next major resistance level of $70,588. On the flip side, Bitcoin's immediate support prevails at $64,000 and $62,250 levels. Good luck!