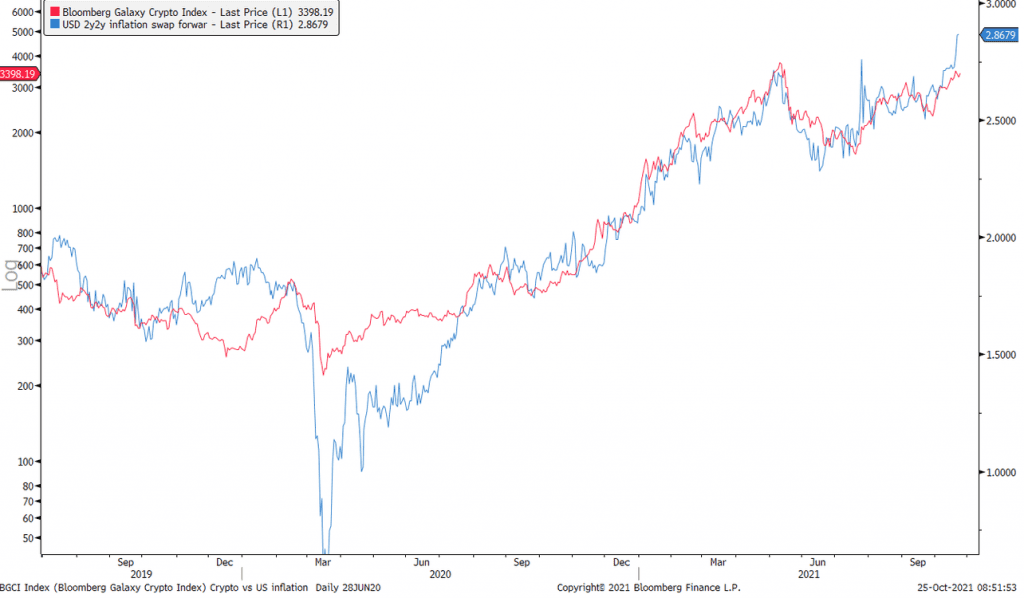 According to GS, the Ethereum price could rally more than 80% in the next two months if it maintains its correlation to inflation expectations. Ethereum (ETH), which closed out October with a 43% gain, is trading at $4,320 (+0.60%), around -3.5% below last weeks record high. ETH's market cap sits at $510.5 billion, almost six times more than the third-largest cryptocurrency Binance Coin (BNB).
A report released by Zerohedge on Sunday details why Investment bank Goldman Sachs sees a possibility of the Ethereum price surging to $8,000 by the end of the year. GS Global Markets managing director Bernhard Ryzmelka says the answer lies in ETH's correlation to 2-year inflation swaps. He explained that crypto markets had tracked inflation breakevens since 2019. The bank argues that if this correlation continues, we could see much higher crypto prices in the immediate future. Ryzmelka noted: "the local backdrop looks supportive for Ethereum as "it has tracked inflation markets particularly closely, likely reflecting the pro-cyclical nature as a "network-based" asset.". However, the strategist warned that the Ethereum price has formed a rising wedge formation which is, "either a sign of exhaustion and peaking… or a starting point of an accelerating rally upon a break higher."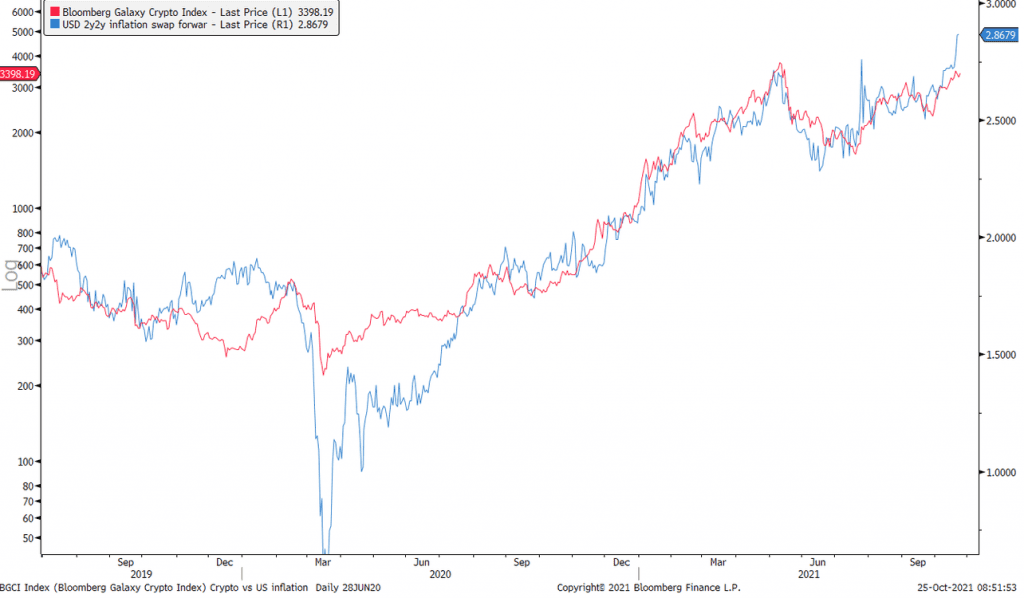 ETH Price Forecast
The daily chart highlights the rising wedge formation that has formed over the last five weeks. Notably, ETH has turned lower from last weeks all-time high of $4,435, which is the first resistance. Failure to clear $4,435 could result in a retreat to the bottom edge of the wedge pattern at $4,090. Furthermore, extended weakness would target the psychological $4,000. Below $4k, the 50-Day moving average sat $3,585 is the next logical support level.
If the Ethereum price breaks higher into new territory, it should extend toward the top of the rising channel at $4,600. In that event, a push towards $5,000 is likely. In my opinion, Goldman's $8k prediction is too rich and suggests an almost perfect correlation to inflation expectations. Furthermore, using the same argument, if the Fed adopts a more aggressive stance towards inflation, it could derail the Ethereum rally. On that basis, investors should remain open-minded. However, as long as ETH hold above $4k, the technicals are supportive and suggest $5k is an achievable target.
Ethereum Price Chart (Daily)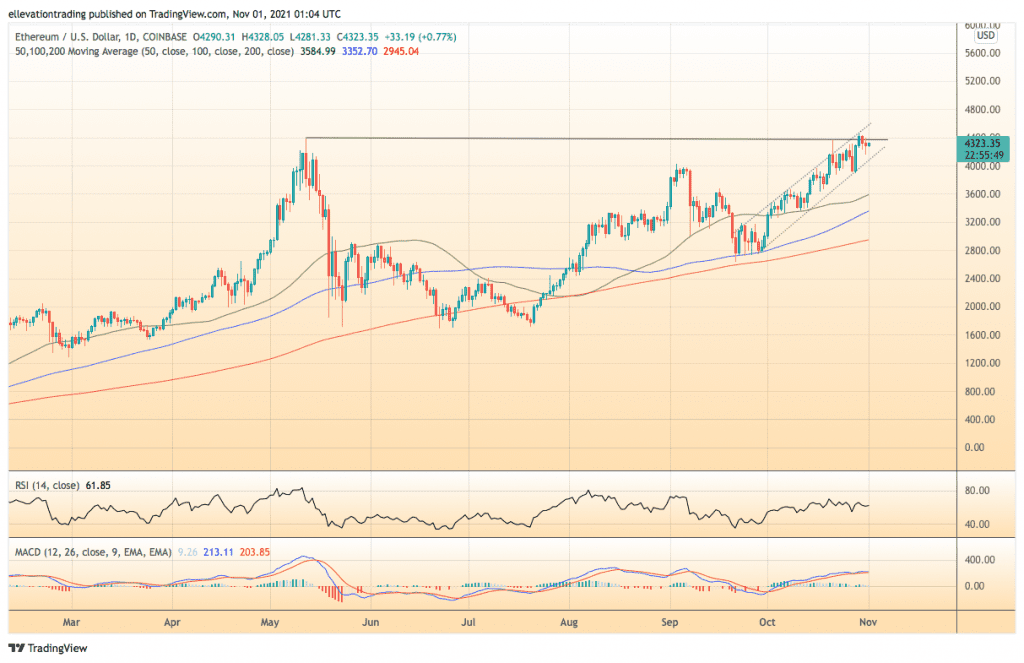 For more market insights, follow Elliott on Twitter.