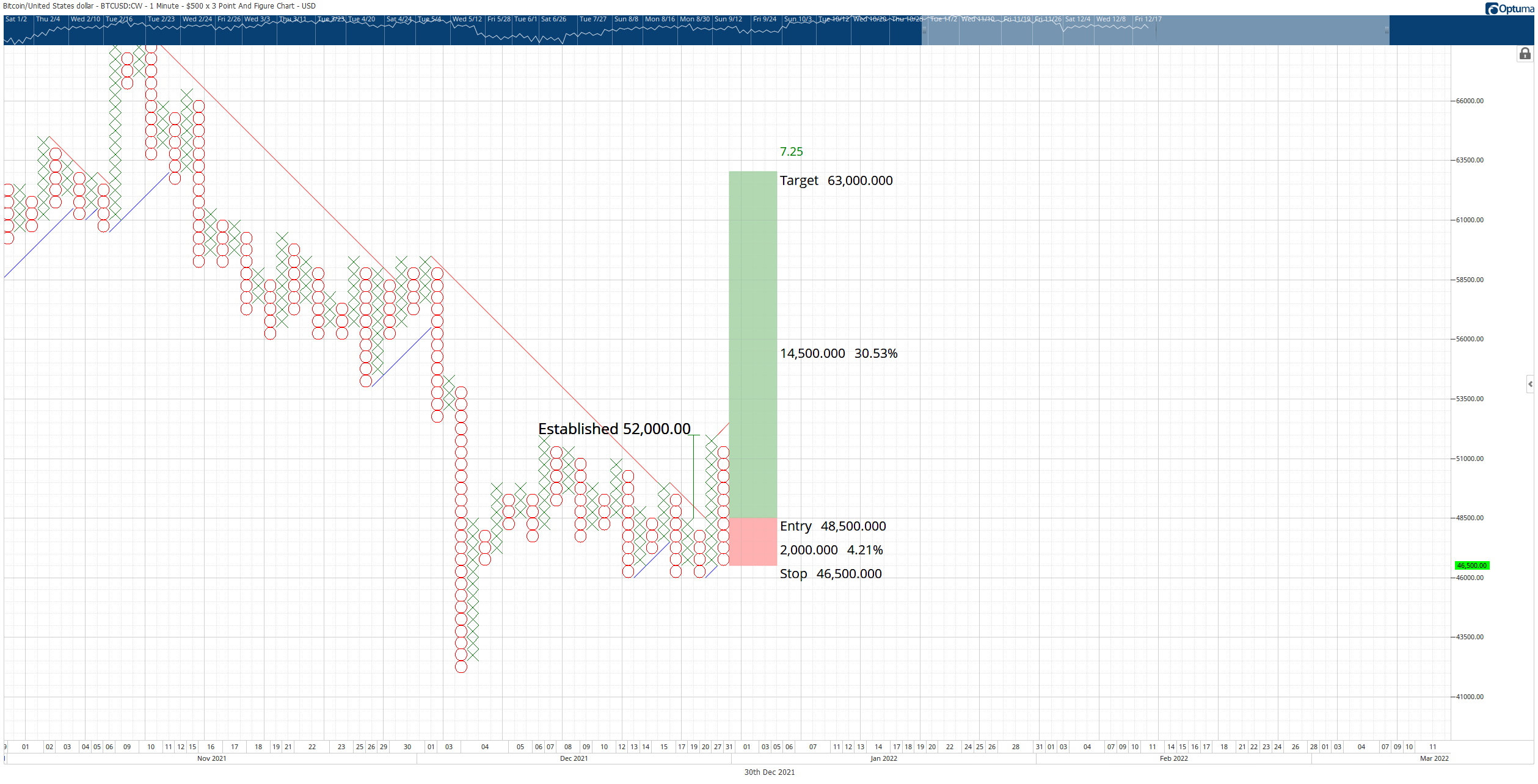 Bitcoin price has found some significant support against a make-or-break price level. A large number of new short positions was opened near the close of yesterday's candlestick – and those new short sellers are likely feeling the pressure as Bitcoin ticks higher.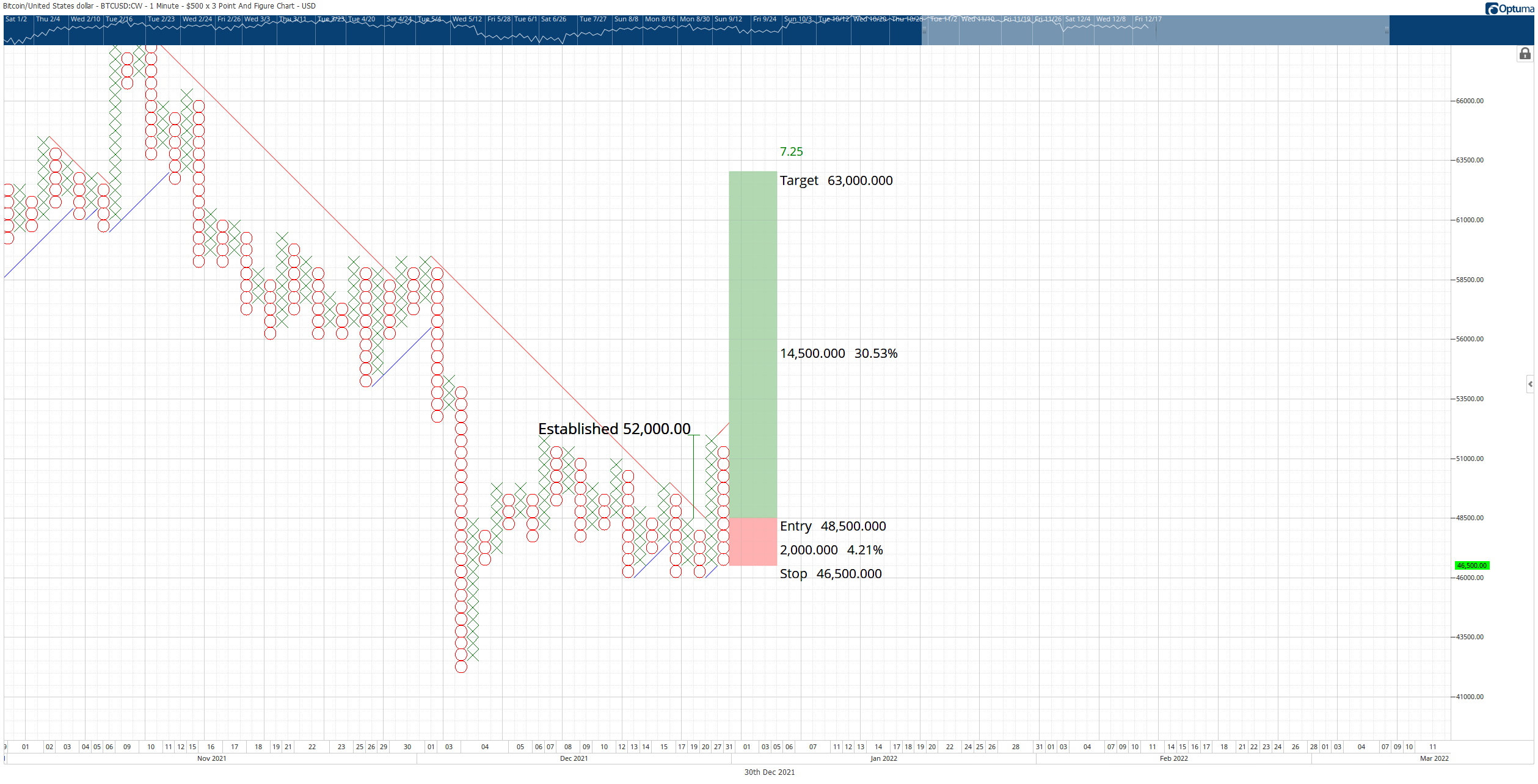 Axie Infinity price has faced significant selling pressure since the beginning of November, dropping as much as 46% from the all-time high. AXS is currently down 42% from the all-time high. There are some signs that a strong rally may occur – but other signs point to further movement south.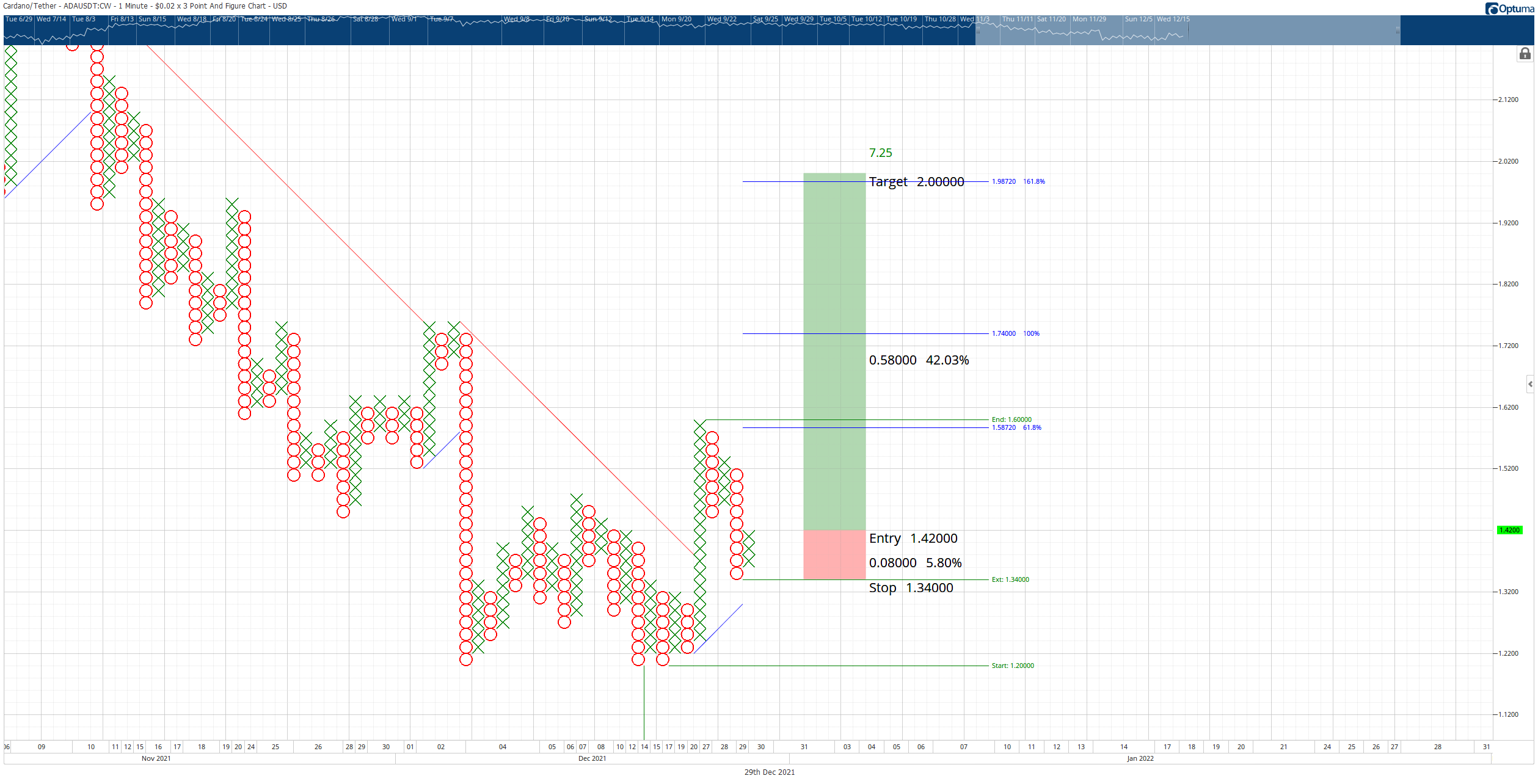 Ethereum price has just created sufficient conditions for one of the most potent bullish reversal signals in Point and Figure analysis. The potential trade could trigger a $2,000 rise from the entry with a more than 50% gain. Ethereum price has one of the best bullish reversal setups it has seen in a while on the $100/3-box reversal Point and Figure Chart.