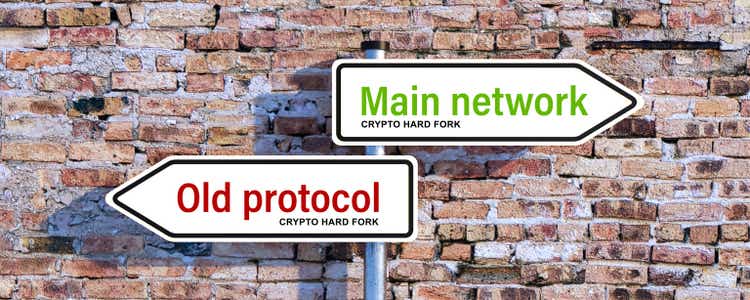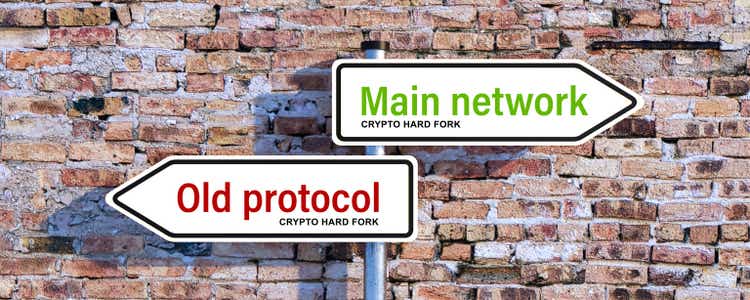 In the crypto world of Bitcoin and Ethereum investments, Sylo (SYLO-USD) is an alt coin you likely never heard of. To me that is the appeal. You can say I am a risk taker. You can say that I am crazy. Both probably apply. At the end of the day, what I am ultimately looking for is an ultra cheap unfollowed alt coin with an insanely low market cap that has a real world product/use. With that being said, I am also viewing the investment as 100% speculative and I urge you to do likewise. So lets talk Sylo.
First, let's examine what Sylo is. Sylo is a decentralized, distributed infrastructure that is attempting to attract both users and investors due to the multiple projects the company is working on.
Remember when MySpace was king and no one thought they could be upended? And a small company named Facebook (META) came into existence? Never underestimate the underdog, and Sylo is clearly an underdog; but they are attempting to change that by positioning themselves to be a huge player in the Metaverse.
While researching Sylo I decided to review their Telegram community on the Telegram app. While perusing the community I ran across one of their administrators. He got me in touch with Sylo Co-Founder and Business Director Dorian Johannink. After a slight back and forth I was able to secure a quick list of questions with Dorian.
AUTHORS NOTE: As expected, most of Dorian's answers are from a pro business and bullish standpoint. While I agree with most of what has been said it is of paramount concern that you realize these comments are from a (naturally) biased source. Also remember to review the possible negatives I have listed near the end of the article that may negatively impact an investment.
Below are all of the questions with his unedited responses:
Please provide updated in depth bios for the founders and current team leads.
"Team members and bios can be found on our website about page: About us. We've recently grown a bit, so expect some new profiles added in the coming months. Note, this shows the core team, we also work with a large number of collaborators all over the world.
2. What is SYLO? In simple terms for the novice and complex terms for those knowledgeable with crypto
"The core development at the heart of Sylo is the Sylo Network. Sylo has developed a decentralised communications network enabling the facilitation of communications across a network without reliance on a single centralised party. The power in this is that it enables a community of users to run nodes to help facilitate communications across the network and have the opportunity to earn in return for providing these services. Leveraging decentralised technologies enables the removal of centralised entities, improving privacy and data sovereignty for users of the network.
The Sylo project has quite a large scope, covering multiple projects and applications, in addition to the network. One example of an application that was developed on Sylo network by the core team, is the Sylo Smart Wallet, which can be found in app stores. For deeper information on the Sylo network, here is a great resource: Overview. There is also a lot of additional information available via our blog accessible here: Sylo – Medium
3.What is expected to be the main revenue generator?
"There are a number of areas in which Sylo generates value. A few examples:
App based revenues. Example, the Tezos baking service in the Sylo Smart Wallet, Sylo shares in the XTZ rewards generated when users use this service.

Development partnerships. Sylo generates inflows via conducting developments with partner projects. For example, the integration of features of various other projects, assets and blockchains within its apps. This can occur on both direct paid development, as well as a revenue-share basis.

The Sylo Network, which is a long-term value generator based on network adoption and creating demand and value in the Sylo token (SYLO). The Sylo project holds a portion of the supply of the token, which can be used in the future to finance initiatives that drive network value."
4. What is the goal for how the Sylo project will be monetized in the future? It is important to note that the main revenue generator is often NOT the main source of monetization.
"The primary focus of the Sylo project is in generating network adoption, which leads to the creation of value in the network and the token. This focus is aligned to benefit both the project itself as well as those individuals that support the project."
5. In the past Sylo made announcements when downloads achieved milestones… ie 50k, 100k, 250k. Why has that stopped? There was no announcement at 500k?
"The core focus of Sylo is on developments and adoption of the Sylo Network. The Sylo Smart Wallet App is just one application example that can operate on the network. When the Sylo Smart Wallet app was released, it was important for us to show it gaining usage. After the 250k mark, further specific announcements became 'by the by', so to speak. Moving forward, marketing efforts will be focused around additional projects, apps, and developments launching on and using the Sylo Network, which we'll be coming out with this year and beyond. To stay up to date on figures for the Sylo Smart Wallet app, the app stores show data on the numbers of users there, so it is publicly accessible if you're interested. Keep in mind, the Sylo Smart Wallet is just one piece of the puzzle that is the Sylo project, with the network being the big picture play."
6. The details for staking are very vague. Why is there no specific guidance given re the staking rewards?
"Staking rewards are specifically shown on the Sylo Staking Dashboard accessible here: Sylo Dashboard
If you're referring to rewards for hosting and running network nodes, there is quite comprehensive information available here: Overview. Relating to the rewards here specifically, this is quite a complex process in terms of roll out, as these are brand new developments, which are very dependent on the amount staked and the usage of particular nodes, among other factors. Our developers are working on quantifying and refining this during the process of the roll out, and are focused on ensuring that it is an economically viable scenario (i.e. input to output makes economic sense for node runners). As we roll out wider, we will reach the stage that we're able to give more specific estimates on anticipated earnings. Stay tuned for updates regarding this from our development team via our blog."
7. For quite some time the team has been assessing alternatives for going off ETH to reduce gas fees. Can an update be provided on a timeline for a final decision? "soon" has been mentioned for too long.
"There were a large number of factors that came into this one, but a decision is in the process of being made as we speak. You will see a placeholder on our roadmap for this. Information will be released on this in once a decision and plan of attack has been finalised."
8. The token burn was announced with minimal details. Investors should/need to know specifics when this type of announcement is made. When will specifics be released?
"Information was released in relation to the confirmed components of this on our blog in December. This will also be a constantly evolving piece, as for example, an app-based feature, as new ones introduced may also play into the burn mechanism."
9. If Sylo had to abandon all projects except for one, which project would be kept?
"The Sylo Network is the core of the project, everything else plays into that in some respect or another."
10. The team seems to be trying to be everything at one time: Messaging… Crypto trading & storage… NFT's… Metaverse…
Do they think they are taking on too many projects at once? and delaying all projects in the process?
"Our team has grown quite a lot during the course of 2021 and we're actively hiring as we speak. We expect to keep growing throughout this year to accommodate the growing workloads and requirements. In addition, we work closely with a number of other projects all around the world, and in a lot of cases, rollouts are a result of collaborations, so not all developments and dealt with by the core team alone."
11. Liquidity Mining was extended into 2022. Staking was supposed to start in 2022. Will they run simultaneously? Or will LM end when staking starts?
"I assume you're referring to node-based delegated staking. In relation to this, yes this will overlap with the LM program. The first phase of node rollout will commence with assisted network bootstrapping by the project, as we grow the network to reach a self-sustaining economy. Keep an eye out for updates regarding the process of network rollout as it's occurring."
Sylo is also hinting that they will be a major Metaverse player. in their November 2021 update they said:
" Sylo has always been in the Metaverse game, we've been consistently building in the background waiting for the right moment, and for stars to align/ Something that has been an underlying mission throughout our entire journey, we're very close to unveiling our plans in relation to how the Sylo Communications Network will become a driving force for Metaverse developments as they emerge and become more and more influential in our lives in the coming months and years".
Of interest to me was Dorian's response to question five (500,000 app downloads). The app having over 500k downloads shows it has gained wide acceptance in the marketplace. The app offers 100% confidential text messaging with no tracking cookies unlike Facebook (NASDAQ:FB). Your privacy is just that… it is yours. The wallet also gives you the ability to buy, sell and store crypto currencies, the ability to store NFT's and much more. Not publicizing these strengths is puzzling to me.
With this series of questions behind me, I kept digging into Sylo. I went to the Sylo home page on twitter. After doing some reading I was impressed with the transparency and willingness of the Sylo team to educate people on anything/everything related to Bitcoin, the Metaverse and crypto coins in general. Their focus was not just SYLO, but it was to educate people on this new technology (investment). Just one example can be found in this Sylo twitter page where they explain what blockchain is. If you choose to take the time you can also find links to explanations of NFT's, the Metaverse, staking of coins and more. This is all intriguing to me because there is one aspect the Sylo team avoids: Self promotion/hype. SYLO does not hype themselves.
In a world where coins such as Shiba Inu and Dogecoin exist solely as the result of hype, and despite having no real business plan at launch, they have skyrocketed to nosebleed valuations of $11.5 billion and $19 billion respectively. Now lets compare that to SYLO. Despite having an actual product supported by an app with over 500,000 downloads, SYLO currently has only a $13.8 million current market cap ($40 million fully diluted).
At the end of the day however one must also look for negatives when investing. So are there any with Sylo?
Of course.
1. The largest being the gas fees associated with running nodes. Sylo is aware of this and Sylo is committed to moving off of an ETH gas fee structure in 2022. While this is currently a negative, if/when this is adopted, this can likely be the catalyst that will create massive interest in the coin.
2. Also of concern is the undeniable fact that alt coins (and the crypto coin market as a whole) may suffer a bear market. Since crypto currencies are not yet fully embraced by all people and governments, there is the very real possibility that you may lose a substantial or total portion of your investment.
3. As with any investment there is always the potential for competition. As I write this article I am not aware of any one company trying to address so many new incentives. There is no guarantee however that this will not change in the future.
4. Finally, as mentioned earlier, if there are delays by Sylo in the rollouts of NFT, Metaverse and other offerings they may dissuade investors.
In terms of buying the Sylo coin, the coin has worldwide access to crypto markets. Sylo is traded on KuCoin.com (for U.S. citizens), Gate.io, Bittrex, Bitbns & Hoo.com (in the international markets) so you do not need to pay ridiculous Uniswap/gas fees to buy it. Per Etherscan there are only 5,274 current token holders.
Despite the small number of holders, there is an active market in the coin.
The yearly range for SYLO is $0.01491 to $0.0007858 so at the current price of $0.00492 SYLO is still 65% off it's highs.
The 24 hour trading volume (as I write this article) per CoinMarketCap.com is $4,107,882.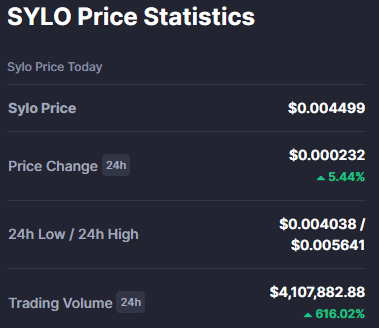 At the current price of $0.00450 that represents a trading volume of over 900 million coins traded. Also of note is that the bid offer spread is VERY tight. The typical spread is $0.000001. While there is no guarantee that the spread will not change, the trade history of the coin indicates a .000001 to .000003 spread is typical.
Some final thoughts on investing in SYLO
For addition information and to do additional research on the coin you can go to the Sylo homepage or the link to the Sylo 2022 roadmap to see the specifics on SYLO.
Just like in the equity markets, the choice to invest is as individual as your personal preference. Want to trade only high priced coins? or low priced coins? Want to buy only coins with a high market capitalization? or a low market capitalization? Want to invest in a particular social issue? or an online game? No problem. Coinmarketcap.com currently tracks over 16,000 crypto coins and Coingecko.com tracks over 12,000 coins. The choices are almost endless.
When all is said and done, the choice is 100% dependent on what you feel comfortable with. You can trade the most well know coins such as Bitcoin, Ethereum or Litecoin. Or you can trade the hype stocks such as Shiba Inu and Dogecoin. Or you can trade smaller, lesser known coins. As I write this, Bitcoin, Ethereum and Litecoin are all down over 40% from their highs. In the start of 2021 people were proclaiming that Bitcoin would end the year at $100,000… It is currently under $40,000. The Ethereum claims were for $10,000… It is currently under $3,000. While both have seen explosive rallies this year that any stock trader can only dream about, the hype of the coin rallies faded away and so did the coin prices. Likewise the news seems to be full of stories about people buying $10,000 worth of Shiba Inu or Dogecoin and becoming millionaires in less than one year. People now expect these returns, but the markets rarely give you what the masses expect.
For this reason, I have chosen to invest in Sylo. A small token no one knows about yet that I feel is full of potential. And I am getting it at a very reasonable (cheap?) price.
Disclaimer:
Finally, please remember that any investment, but especially crypto currencies have a very high risk associated with them. They should only be traded or invested in after doing much due diligence. Do your research! My comments in this article are only my opinions; they are not a statement that you should act on without doing due diligence and accepting the risks associated with trading.