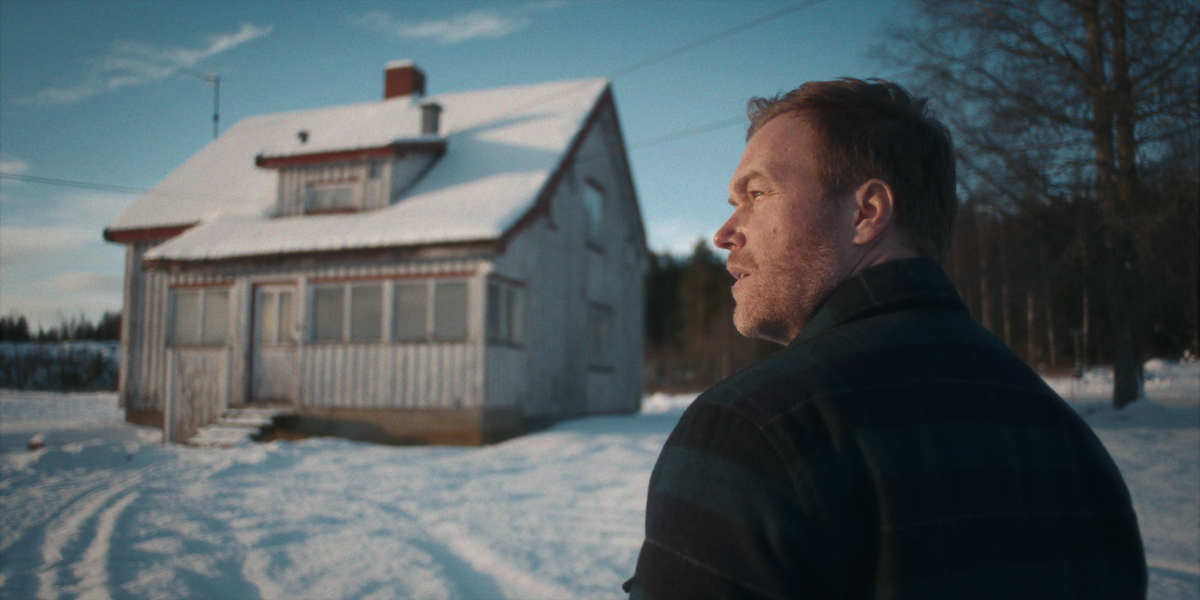 Following The Staircase and then, er, The Staircase, the documentary-turned-semi-fictionalised drama is a sub-genre that appears to be the directors' cut of choice at the moment.
It's the setting behind the new Netflix Scandi-noir series, The Lørenskog Disappearance, which aired in its native Norway in 2021 but has now arrived for the rest of the world. At first glance, this mystery involving a missing millionaire wife, mishandled police efforts and the world of the dark web look like it could have been penned by Jed Mercurio, but actually hit the headlines for real in Norway 2018, when the wife of a billionaire estate agent mogul went missing.
Who is Anne-Elisabeth Hagen?
Anne-Elisabeth Hagen was married to Tom Hagen and the couple lived in a mansion in Lørenskog, a suburb of Oslo. In October 2018 under strange circumstances, the 69-year-old went missing. Because Tom Hagen was a prominent businessman, the case wasn't made public by the police, and when he revealed there was a ransom letter demanding $10 million in the cryptocurrency Monero for her release, according to The Daily Beast, the police told him not to make it known for 10 weeks while they investigated.
It was a head scratcher: there was no sign of forced entry (although it was noted Hagen rarely locked doors), the only evidence of a struggle was where Anne-Elisabeth Hagen may have hidden from the kidnappers, and there was little to no forensic evidence to pick up on. The ransom letter, as detailed by The Daily Beast, "was created using WordPad for Windows, using standard defaults. It was painted on Clas Ohlson copy paper, made in Portugal but widely sold in Norway, which they say means it was likely purchased locally. They even know that the letter was printed on a Hewlett Packard inkjet using HP302 or HP 304 cartridges…" The note, when examined forensically, was written by someone fluent in Norwegian who had faked it to make it look like someone without a good grasp of the language.
A year and a half went by with no apparent leads – and no sign of Anne-Elisabeth, either. However in April 2021, 18 months on, police arrested her husband, Tom, and charged him with killing or aiding and abetting the murder of Anne-Elisabeth. But he was not the only person arrested: alongside him was an unnamed 30-year-old man, known as Ole Henrik Golf, who does not exist, as his identity was bought on Cardpass, a dark web site.
Cardpass recycles identities and the identity of Golf was the second iteration, and this person opened several crypto accounts that the authorities believed they can link to Tom Hagen. Information has later been revealed that the kidnappers also used a chat service on a crypto app, that the letter was linked to a text-transferring site called pasted.co, and that crypto services were used to hide the movement of money in the kidnapping.
The Daily Beast adds: "Another crypto address was given if he wanted to pay the ransom in full, which he had the funds to do but did not. Instead, police helped him pay the equivalent of $1.45 million after which all communication stopped. Police are hoping that by reopening the line of communications for information, they can inch closer to the real truth about the billionaire and his wife."
As of autumn 2022, Anne-Elisabeth is still missing, and no body has ever been recovered. Inspector Tommy Brøske told The Guardian: "[We have] no proof that the woman is alive but we haven't received any indication that she isn't alive either."
Where is Tom Hagen now?
Although Tom Hagen was arrested in April 2020, he was released 11 days later and has not been charged with any crimes. He denies any involvement with his wife's disappearance.
Norway Today explained: "In Norway, murder has no statute of limitations, so Hagen can remain charged with murder for the rest of his life if the police do not end the investigation.
According to the human rights convention, Hagen will be considered innocent until proven guilty. However, after one year, the police still believe that they have good reason to suspect him of murder or complicity in murder."
Tom Hagen has only ever given one media interview, to Norwegian Broadcasting and rejected claims that his motive was marital problems, and again stated his innocence: "Lisbeth and I have experienced that we have had a good marriage. But we've had bumps along the way, like everyone else. There's nothing to hide."
The Lørenskog Disappearance streams on Netflix from September 14.